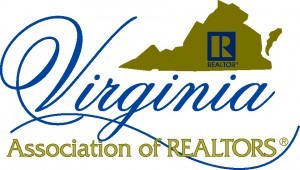 Sales prices up, volumes increase, according to Virginia Association of REALTORS® report
RICHMOND, Va., May 5, 2015–The Virginia Association of REALTORS® today released its 2015 First Quarter Home Sales Report and the numbers are good as the selling season goes into full swing.
"Virginia experienced a 6.3 percent year-over-year increase in sales in the first quarter of 2015," said Deborah Baisden, president of the Virginia Association of REALTORS®. She added, "Sales volume is up 8.5 percent as is the median sales price, which rose 4 percent year-over-year. The first quarter is the harbinger for a strong spring selling season and we are seeing this momentum continuing in April."
SALES UP IN MOST REGIONS
The number of sales increased year-over-year in every economic region of Virginia except for Northern Virginia, where sales had decreased 4 percent. The change in number of sales in Virginia has tracked the trajectory of sales in the United States as whole consistently throughout the year. The largest increase was in Southwest Virginia, with a booming 18.5 percent rise. The Central Virginia region jumped 15.9 percent.
SALES VOLUME UP
The dollar value of residential real estate sold in the first quarter of 2015, $5.8 billion, and increased 8.5 percent compared $5.4 billion in the first quarter of 2014. Sales volume increased due to both increased sales and increased sale prices. There has been substantial gain in volume over the past few years.
"This year's first quarter sales volume is nearly $1 billion greater than the first quarter of 2012 and half a billion greater than the first quarter of 2013," said Mel Jones, research associate at the Virginia Center for Housing Studies at Virginia Tech.
MEDIAN SALES PRICE INCREASED
The median sales price in Virginia increased 4.2 percent compared to the first quarter of 2014, to $244,467. All regions around the state saw increases with Southwest Virginia having the greatest increase of 10.8 percent.
Jones noted, "Virginia's home sales prices should increase gradually over time but they most certainly have recovered from the recession."
SALES PRICE CATEGORIES
Year-over-year sales were particularly substantial in the $200K-300K price range. Home sales increased in all price ranges this quarter except for the $0-100K price range. Low sales in this range may have resulted from low market inventory in this category and/or higher financial barriers experienced by buyers in this market segment. All other price ranges saw increases in residential sales, reflecting the overall increase in sales year-over-year.
The entire first quarter report with charts and graphs is available on the VAR website.
The Virginia Association of REALTORS® (VAR) is the largest professional trade association in Virginia, representing approximately 30,000 REALTORS® engaged in the residential and commercial real estate business. VAR serves as an advocate for homeownership and private property rights and represents the interests of real estate professionals and property owners in the Commonwealth of Virginia.
Note: The term REALTOR® is a registered collective membership mark that identifies a real estate professional who is a member of the National Association of Realtors® and subscribes to its strict Code of Ethics.
###  
Contact: Jody LoMenzo
Director of Communications and Media Relations
Virginia Association of REALTORS®              
Email: Jody@VARealtor.COM
Phone: office 804-525-2948 | m 804-347-9564
www.VARealtor.com    
'If you liked this post, say thanks by sharing it:'